For over 30 years, we have been committed to reducing the negative impacts of our business on the natural environment and society. This conviction was born out of a collective awareness among our managers, office agents, and field teams. Over the years, we have implemented several actions incorporating the principles of sustainable development in our tourism activities. We are pleased to present them to you here, in a spirit of sharing.
Human being at the heart of our concerns
The development of our human resources is one of our priorities. We do keep a great attention on our own staff. All the employees are legally registered and have long term contract. We are doing our best to keep them safe and well treated in their work environment. Our guides have adequate daily allowance to eat healthily and sleep in individual rooms during tours.
In organizing our trips, we highlight immersive encounters with painters, photographers, young social entrepreneurs or others who value Malagasy culture and tradition. We also promote innovative and committed initiatives that showcase Madagascar in a different way. We are convinced that travel is a powerful way for transmitting messages of solidarity and friendship between people.
In our lodge located close to the Tsingy of Ankarana, we have prioritized local recruitment, with 95% of our human resources living in the surrounding villages such as Antsaravibe, Ampotsehy, Ambatomitsangana or Andranomiditra. We have set ourselves the mission of valuing the local workforce and training them in order to participate in the social and economic development of the communities surrounding the lodge.
Raising awareness among our team about our commitments is also vital for us. That is why we have developed a "Behavioral Code" for our guides, helping them to practice their job with an ethical approach.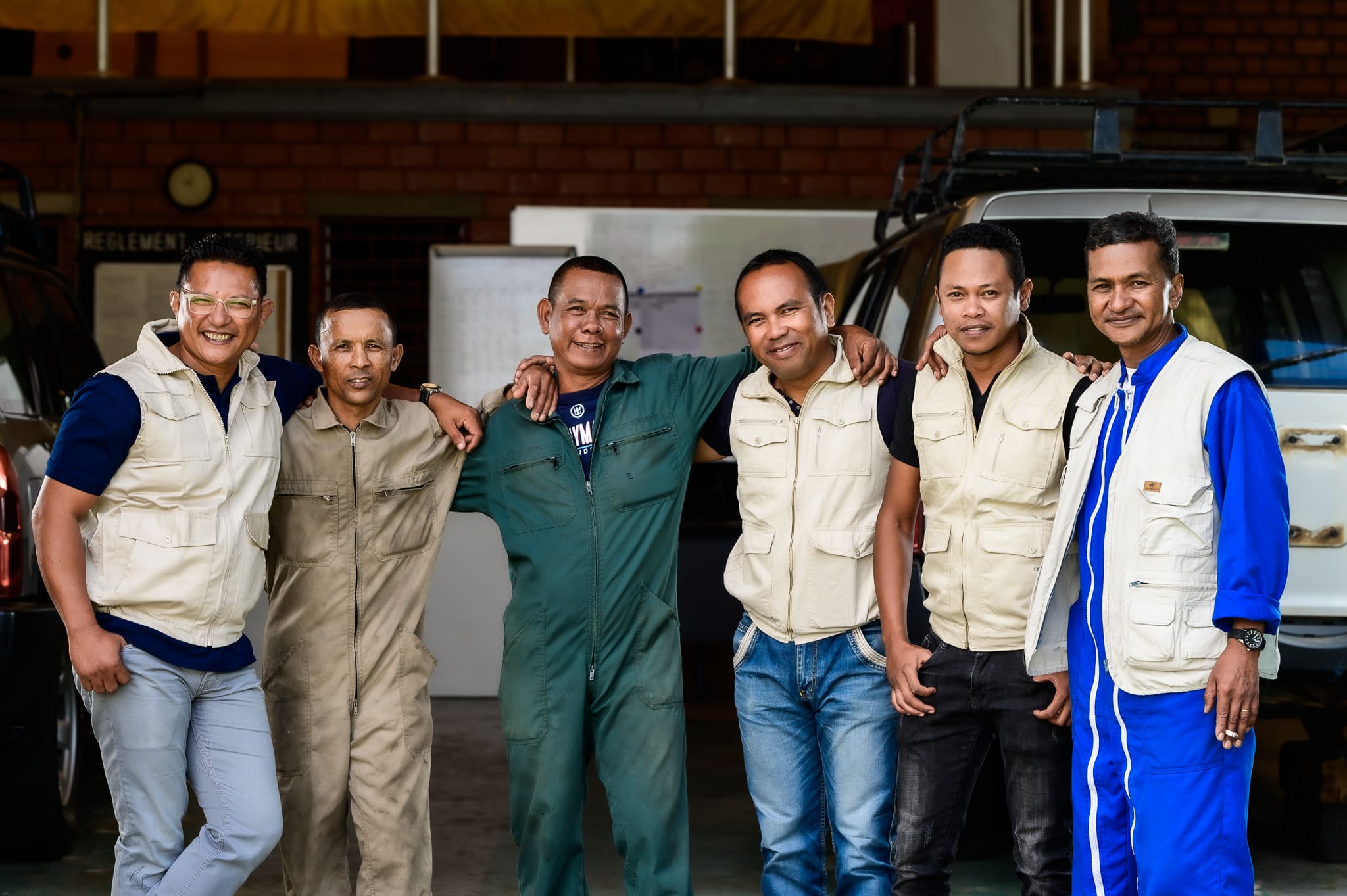 Our other actions : It is from small streams that big rivers rise
No plastic challenge
In 2019, we launched the No plastic challenge with the aim of limiting and reducing, in the medium term, the consumption of sealed plastic water bottles. We provide treated water or water stored in 20-liter jerry cans for our trips. Each traveler has a personal water bottle and can help themselves at will from the fountains provided in each car. At our lodge, Iharana Bush Camp, we have installed osmosis filters that use charcoal cartridges to purify water and eliminate all bacteria down to the nanometer level. This way, we get clean water without having to rely on bottled water. We have also replaced all the plastic accessories we used on a daily basis with local and biodegradable materials.
Buying in short circuit and prioritizing products made in Madagascar
For our picnics and bivouacs, we buy exclusively in short circuit and systematically give priority to products Made in Madagascar. This same policy also applies in our lodge, Iharana Bush Camp.
Low-Waste services
All utensils and accessories used during our bivouacs or picnics are washable, reusable and, whenever possible, produced and purchased in Madagascar.
Funding community-based micro-projects
Finally, we are proud to support the local village community at Iharana Bush Camp by donating a portion of the revenue from the private reserve to fund micro-projects. Starting in 2022, we have also implemented an ecological tax (eco-fees) which allows us to increases the amount of our contributions back to the local population.
As nature is the guide's main place of work, and the local population is for him an essential ally in the realization of his job, it is vital that he contribute to their protection, conservation and development. This will contribute to the sustainability of his profession as well as the cultural and natural wealth of his country.
Compliance with park regulations
Water is a rare commodity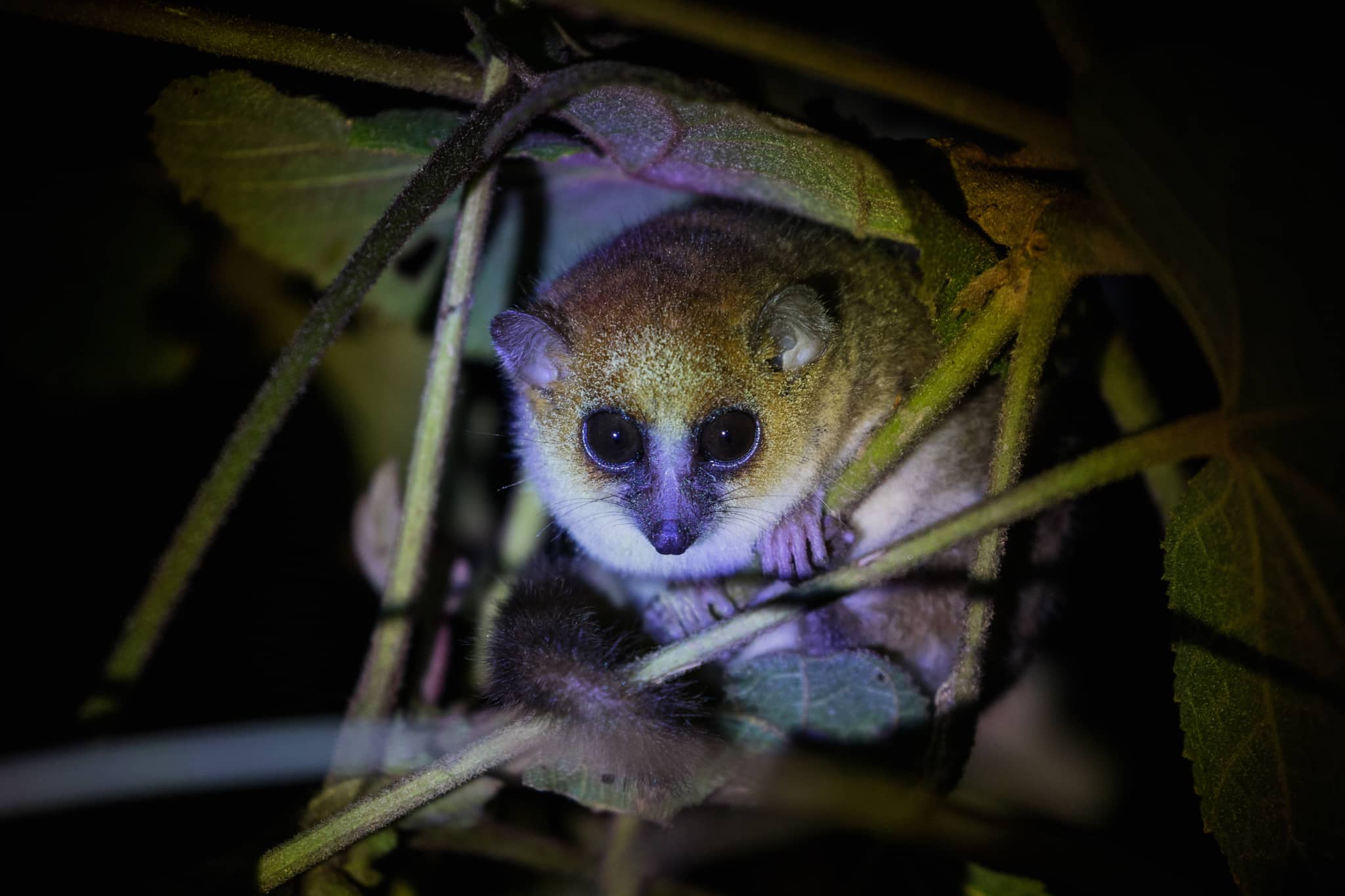 I am careful, I say little, and I always face the wind (animals have a very fine sense of smell). I avoid sudden movements and I make as little noise as possible to avoid stressing the animals. (I save my comments for the end of the observation). I let my clients take as many pictures as they wish without intervening, the optical zoom will do its job. I call on local guides who feed the animals to facilitate observations.
Compliance with park regulations
Water is a rare commodity